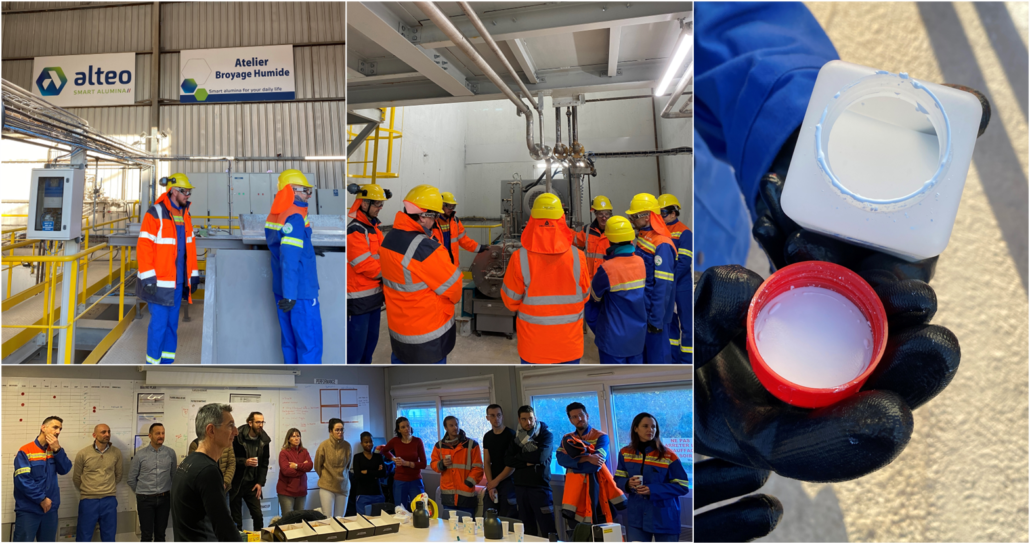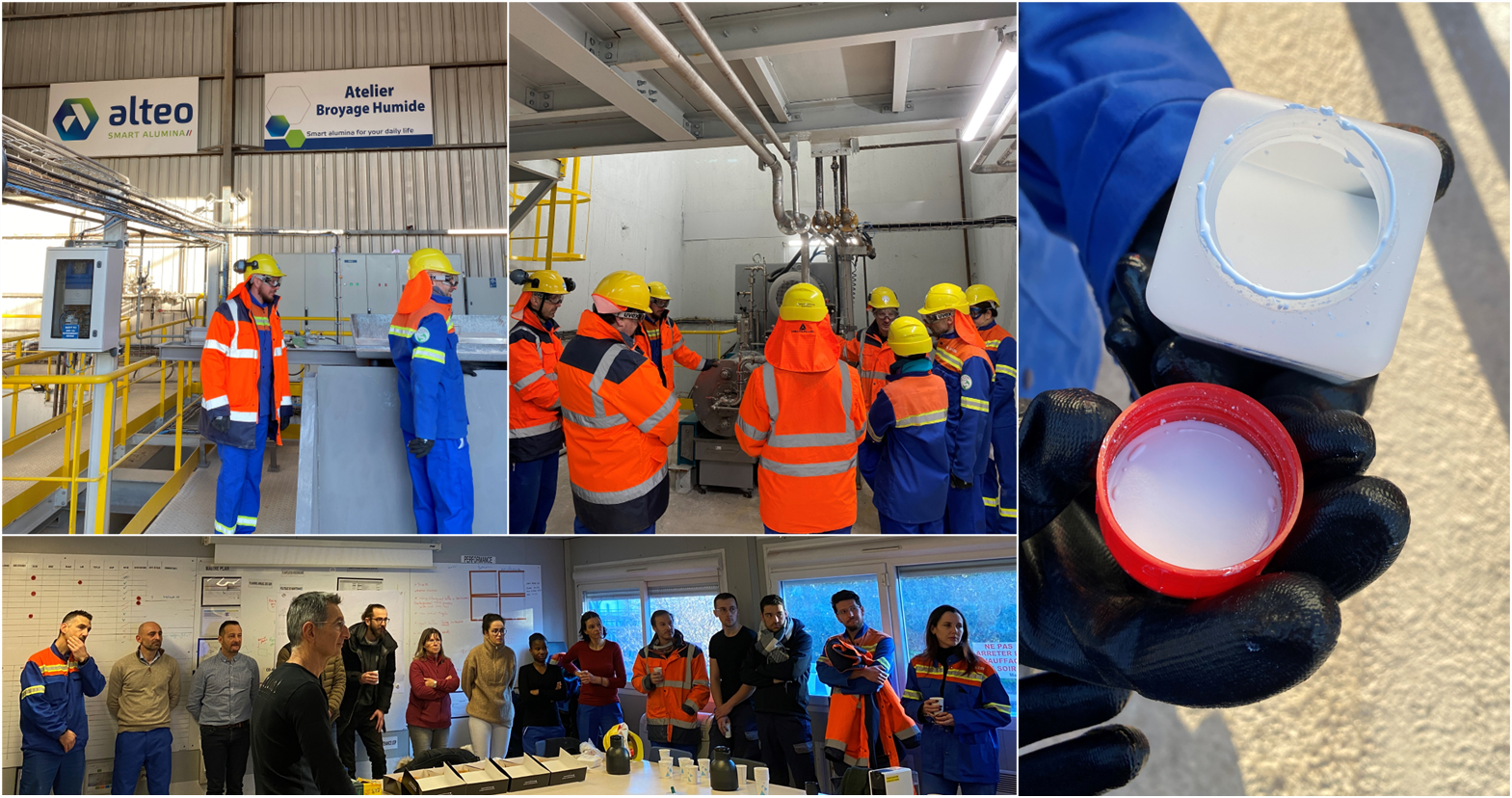 INNOVATION – New wet milling workshop
Yesterday at our Gardanne site, we had the pleasure of inaugurating a new workshop for the production of very high added value alumina.
The high purity alumina produced in the neighbouring workshop is ground to a very fine size and transformed into a suspension to better meet our customers' requirements. This is an important step in expanding the range of products offered by Alteo.
This innovation is the result of close collaboration between our customers and our R&D and Business Development teams.
We would like to thank and congratulate the thirty or so people involved in making this ambitious project a reality. 👏
INNOVATION – Nouvel atelier de broyage par voie humide
Hier sur notre site de Gardanne, nous avons eu le plaisir d'inaugurer un nouvel atelier de production d'alumines à très forte valeur ajoutée.
L'alumine haute pureté fabriquée dans l'atelier voisin est très finement broyée et transformée en suspension pour mieux répondre aux exigences de nos clients. C'est un pas important dans l'élargissement de la gamme de produits offerte par Alteo.
Cette innovation est le fruit d'une étroite collaboration entre nos clients et nos équipes R&D et Business Development.
Nous remercions et félicitons la trentaine de personnes impliquées dans la concrétisation de cet ambitieux projet. 👏
https://www.alteo-alumina.com/wp-content/uploads/2023/02/ALTEO-New-innovative-workshop.png
828
1569
Axelle Arnoux
https://www.alteo-alumina.com/wp-content/uploads/2022/04/alteo-800x260.png
Axelle Arnoux
2023-02-02 10:51:07
2023-02-02 10:59:13
INNOVATION - New wet milling workshop