REal®: new alumina solutions for
premium refractories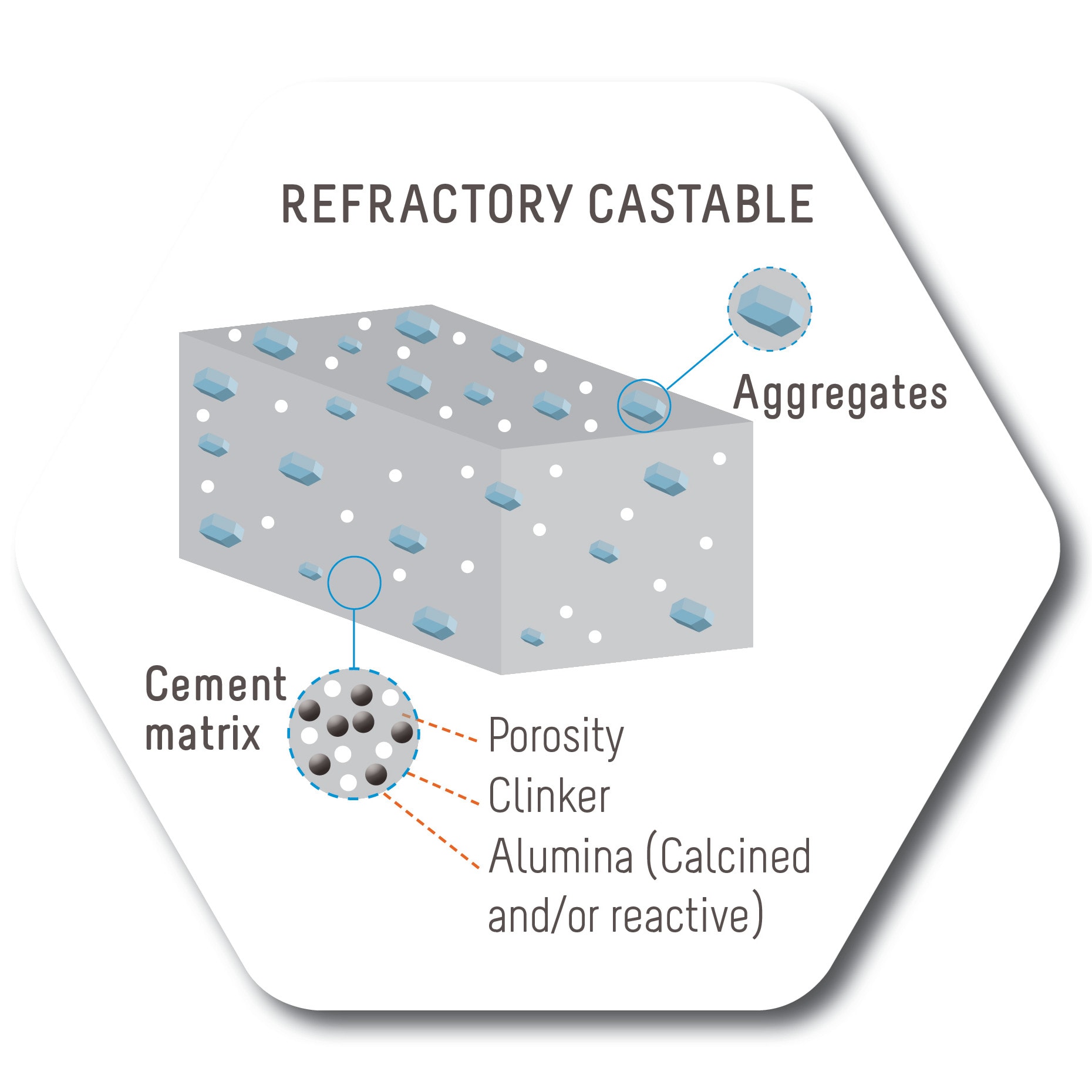 To meet the most demanding needs of refractory producers, Alteo has redesigned its products, and launches the new range REal®.
Discover its advantages through the new brochure.
High-performance refractory materials are found in many industries:  iron and steel making, cement, glass, non-ferrous metals,…
They have two main purposes: ensure the proper completion of the manufacturing process and improve the quality of the finished products.
A typical refractory material is composed of four distinctive phases: aggregates, additives, binders and porosity.  Binders, additives &porosity altogether is called "matrix".
The aggregates form the skeleton of the refractory material and provide the major part of the refractoriness, resistance to high temperature and resistance to corrosion and erosion. The matrix is composed of fine and ultra-fine materials (alumina, refractory cement, micro-silica,…). It will provide the material with its specific properties, notably by facilitating its installation or enhancing certain properties of the aggregates (refractoriness, resistance to abrasion,…).
The role of the matrix is therefore extremely important in achieving the performance of the material.  Refractory material may take different forms according to its intended use: bricks castables, shotcrete, plastics, precast castables,… Each formulation must be adapted to reach the expected performances (installation and working life).
Alteo's new range of aluminas, REal®, was developed to offer manufacturers of refractory materials:
Easier choice: specific products by application (monolithics, gunning, bricks and shapes)
Improved performance levels: Alteo expertise and support to select the right alumina combination
Easier management on your side: simplification for your teams by managing fewer references
Stable and quality aluminas: tight specifications to guarantee the manufacturing of high performance refractories
Based on our expertise in the refractory field, you can select a REal® alumina for your application:
Our recommendation for your specific needs:
Discover all of our products in the new brochure.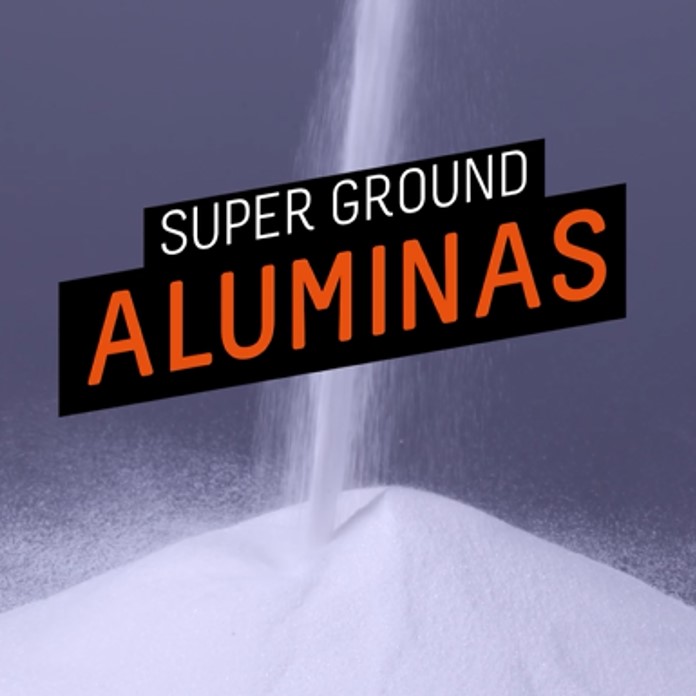 https://www.alteo-alumina.com/wp-content/uploads/2021/07/ALTEO-Increasing-grinding-capacities.jpg
696
696
Alteo
https://www.alteo-alumina.com/wp-content/uploads/2022/04/alteo-800x260.png
Alteo
2021-07-23 06:59:51
2021-07-30 15:36:22
Alteo increases its grinding capacity for super ground products by 50%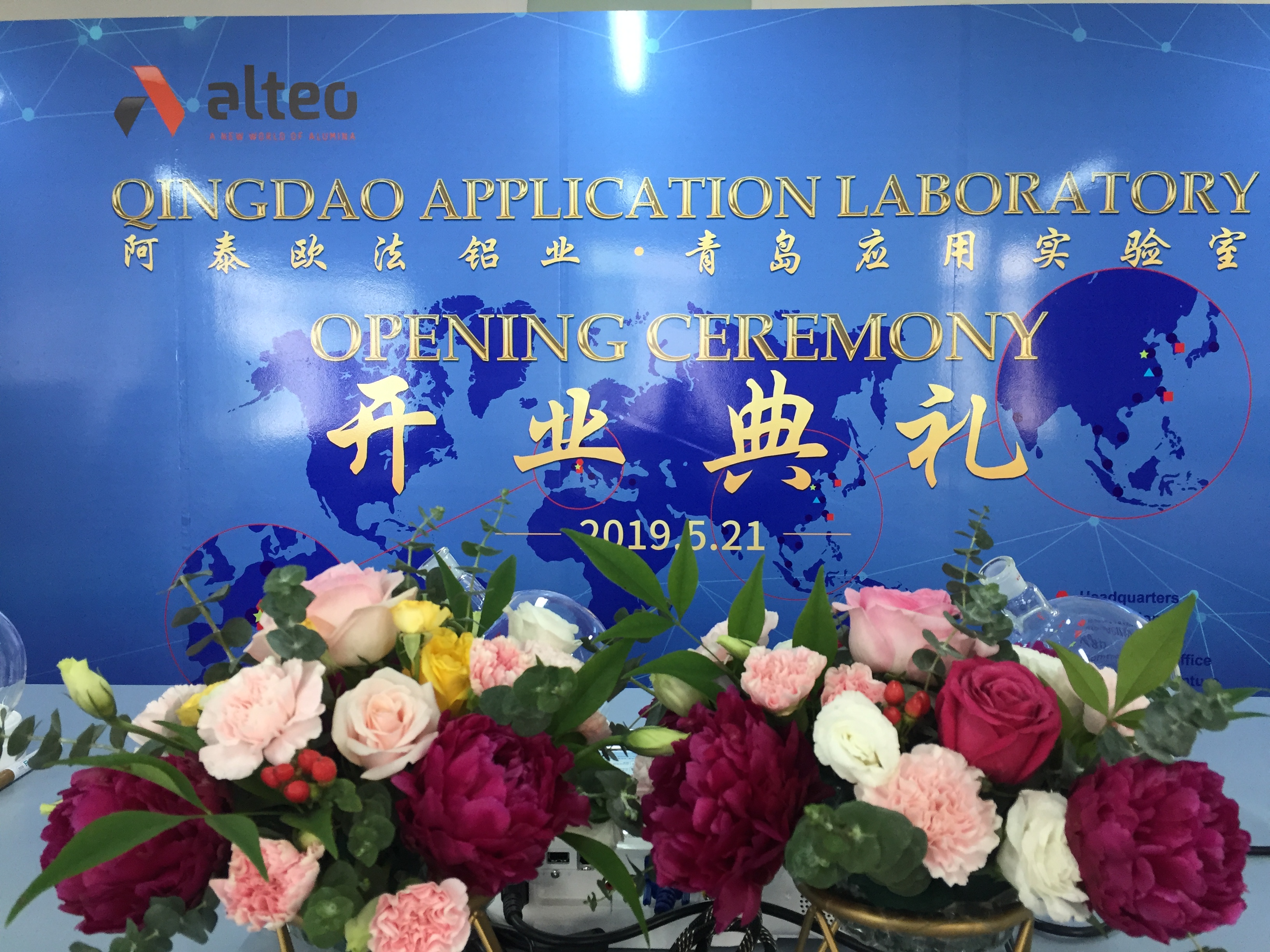 Alteo has just finalized the implementation of a laboratory dedicated to the refractory market in China. Located in Qingdao, Shandong…
https://www.alteo-alumina.com/wp-content/uploads/2018/05/ALTEO-China-New-Refractory-Application-Laboratory-1.jpg
2448
3264
Alteo
https://www.alteo-alumina.com/wp-content/uploads/2022/04/alteo-800x260.png
Alteo
2019-06-03 08:14:35
2019-07-07 17:39:48
Alteo continues its development in Asia with the creation of a Refractory application laboratory in China