For premium
refractory materials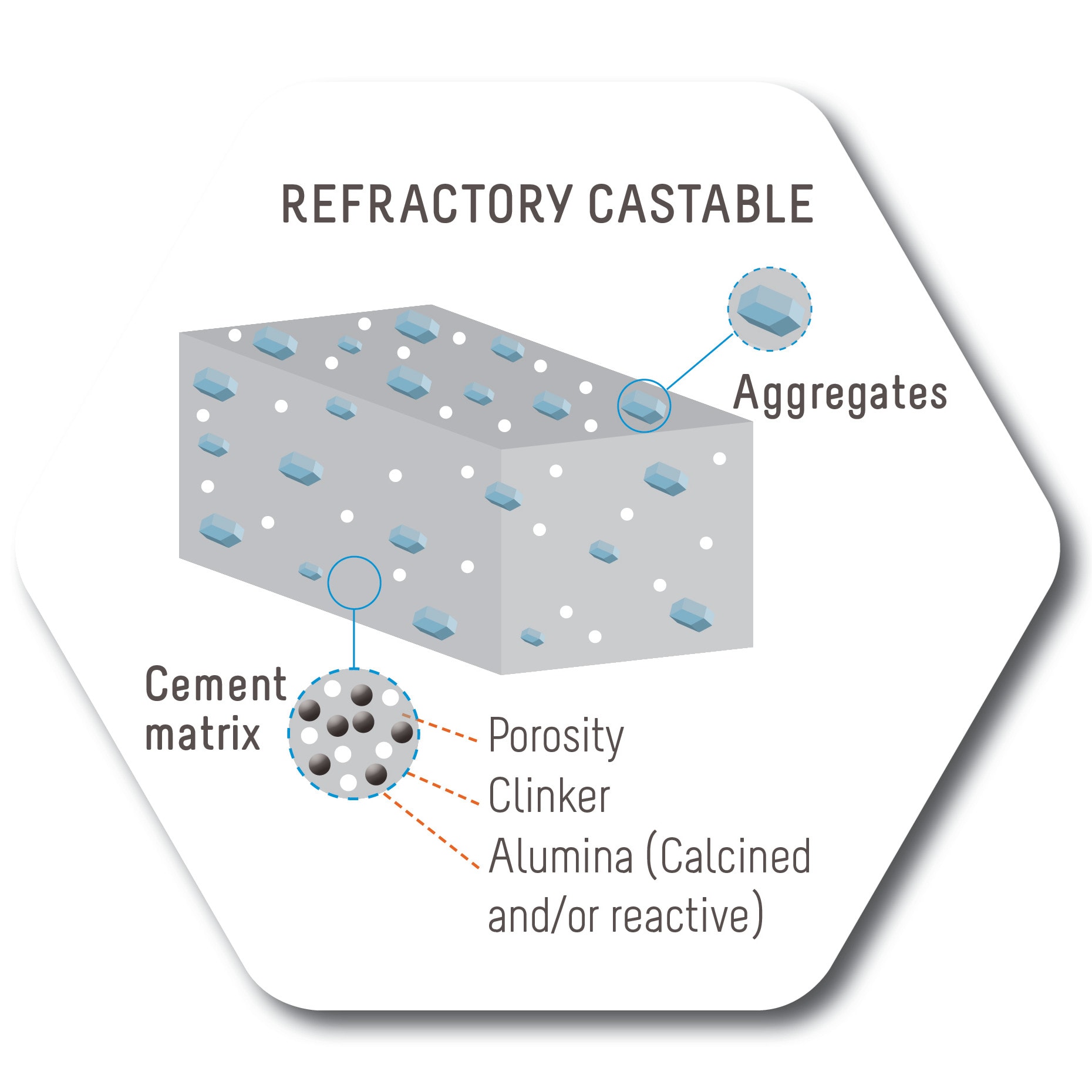 High-performance refractory materials are found in many industries: manufacture of iron and steel, cement, glass, non-ferrous metals,…
They have two main purposes: ensure the proper completion of the manufacturing process and improve the quality of the finished products.
A typical refractory material is composed of aggregates, a matrix surrounding these aggregates and additives.
The aggregates form the skeleton of the refractory material and provide the major part of the refractoriness, resistance to high temperature and resistance to corrosion and erosion. The matrix is composed of fine and ultra-fine materials (alumina, refractory cement, micro-silica,…) and plays the role of binder. It will also provide the material with its specific properties, notably by facilitating its installation or enhancing certain properties of the aggregates (refractoriness, resistance to abrasion,…).
The refractory material may take different forms according to its intended use: bricks castables, shotcrete, plastics, precast castables,…
The role of the matrix is therefore extremely important in achieving the performance of the material.
Alteo's range of refractory aluminas was developed to offer manufacturers of refractory materials:
ease of installation of their materials (castables, plastics,…)
better management of impurities which may migrate into finished products (steel, aluminum, cement,…)
an increase in the refractory performance of their materials
better resistance to corrosion or abrasion
an increase in the resistance to thermal shock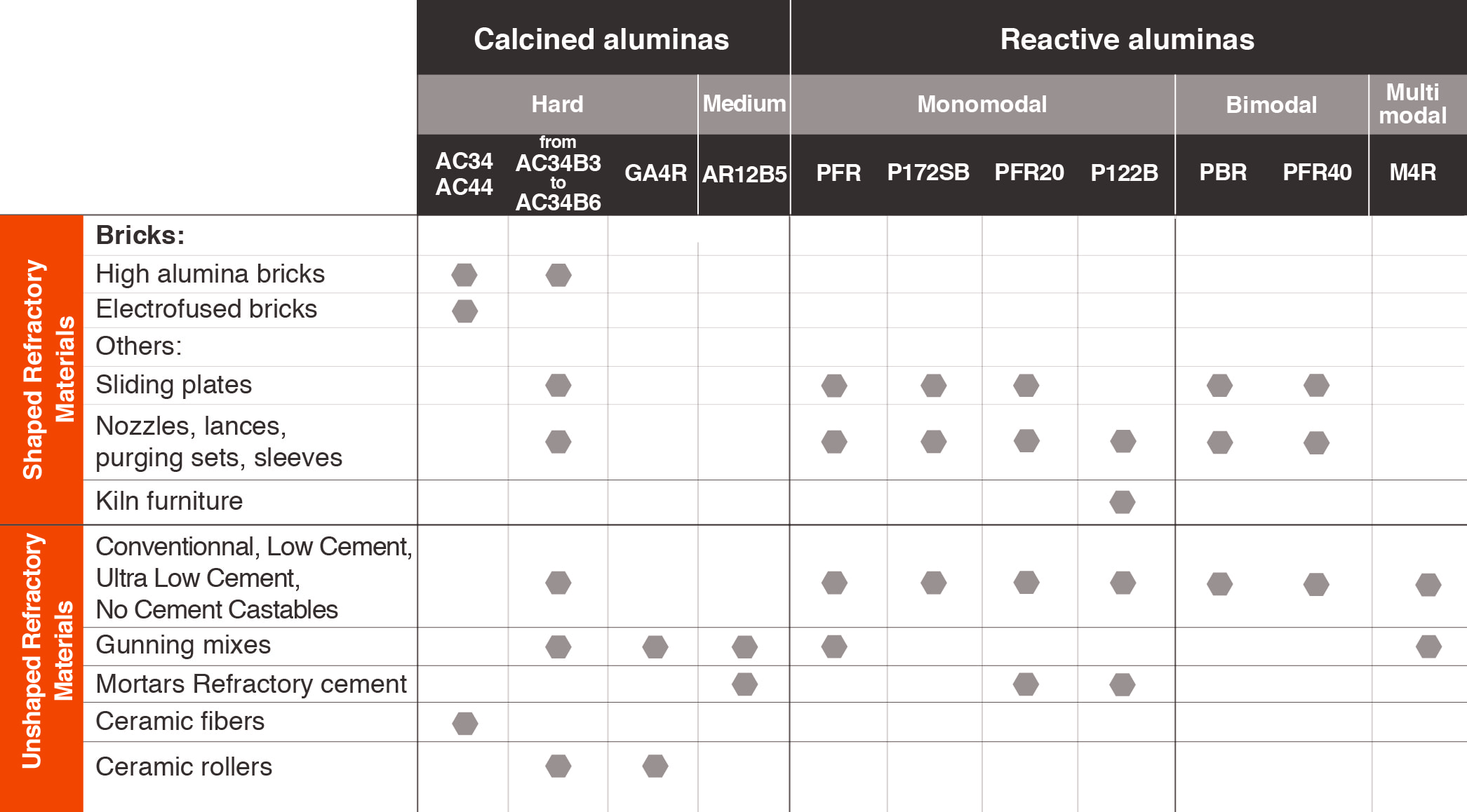 Discover all of our products in the brochure.
This brochure is available in different languages. Contact our team to know more.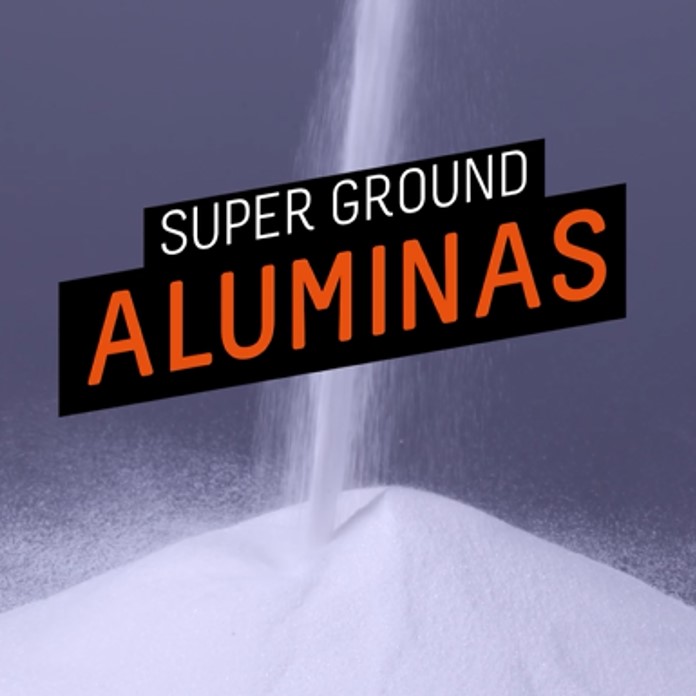 https://www.alteo-alumina.com/wp-content/uploads/2021/07/ALTEO-Increasing-grinding-capacities.jpg
696
696
Alteo
https://www.alteo-alumina.com/wp-content/uploads/2019/05/alteo-alumina-800x260.png
Alteo
2021-07-23 06:59:51
2021-07-23 07:28:50
Alteo increases its grinding capacity for super ground products by 50%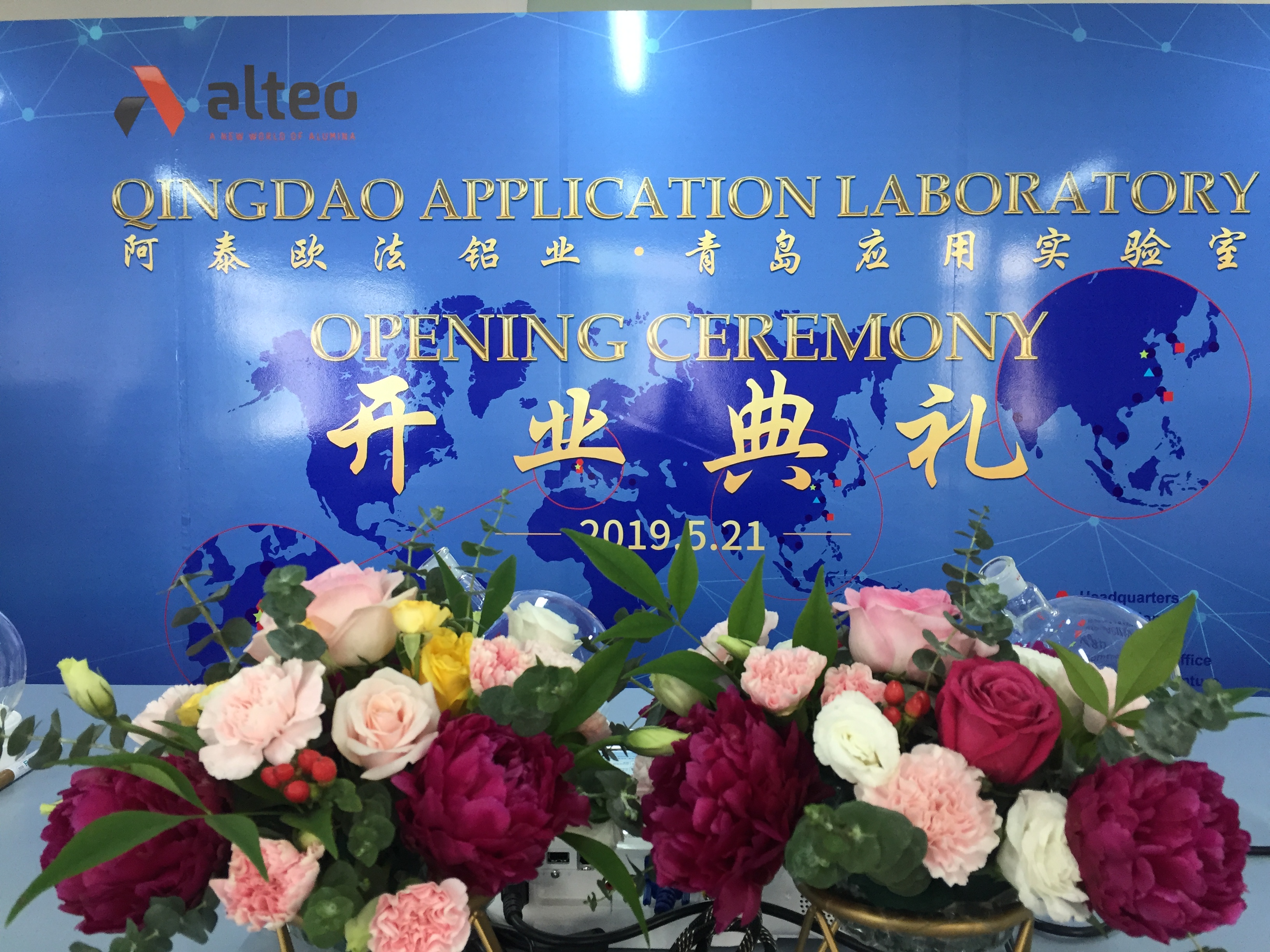 Alteo has just finalized the implementation of a laboratory dedicated to the refractory market in China. Located in Qingdao, Shandong…
https://www.alteo-alumina.com/wp-content/uploads/2018/05/ALTEO-China-New-Refractory-Application-Laboratory-1.jpg
2448
3264
Alteo
https://www.alteo-alumina.com/wp-content/uploads/2019/05/alteo-alumina-800x260.png
Alteo
2019-06-03 08:14:35
2019-07-07 17:39:48
Alteo continues its development in Asia with the creation of a Refractory application laboratory in China