The health and safety of our employees: our priority
Taking care of the health and safety of our employees and partners is essential in the conduct of our activities. Our objective is to reach 0 accidents.
We rely on a robust management system, on compliance with our HSE standards, on the prevention of risks and on field management.
Our activities are certified ISO 45001.
The continuous improvement of our environmental performance
Our Environment & Energy policy is divided into objectives, aiming to:
protect the environment and work with our neighbouring communities
reduce our greenhouse gas emissions and increase our energy performance
Fully committed to the reduction of the impact of our activities and to the improvement of the quality of water, air and soil, more than 40% of our investments have been devoted to environmental improvement since 2013. In particular, more than 36 million euros were invested in the treatment of effluents, including nearly 7 million euros in 2018 for the treatment of water with CO2 and an additional 6 million euros in 2019-2020 for the implementation of a biological treatment solution in partnership with Veolia.
Water management
As a reminder, Alteo definitively stopped all discharge of residues to the sea at the end of 2015.
To do so, we invested more than €20 million in new facilities. The complete re-engineering of the industrial process enabled Alteo:
to reduce by more than 99.95% our discharge of solid matters into water
to reduce by more than 99.99% the discharge of metals
In partnership with Air Liquide, our teams developed and implemented a water treatment solution throught the injection of CO2. A worldwide first in our business sector, this innovative technology enables water quality standards to be met (concerning pH and metallic concentrations). Furthermore, this solution is particularly virtuous because it consumes more than 6,000 tonnes of CO2 per year, thus avoiding its discharge to the atmosphere.
In addition, a new biological treatment unit, designed in partnership with Veolia, completes this innovative system and makes it possible to guarantee water quality 100% compliant with regulatory requirements.
The management of atmospheric discharges
Our activities are developing but we are limiting dust fly-off through numerous actions implemented over the last few years:
at the Gardanne plant, a continuous improvement project was implemented; all production and storage facilities are concerned.
an enhanced anti-dust system on our residue storage site.
Furthermore, our long-term programme to modify all of our combustion equipment (boilers and kilns) has allowed the emissions of NOx to reduce by 66% in 8 years.
Energy efficiency
The energy transition is at the core of our management system. For several decades now, the Gardanne plant has been developing its industrial processes to optimize energy consumption and reduce greenhouse gas emissions.
We are continuing the implementation of the multi-year energy efficiency plan (PPE) designed in 2017. Composed of 59 actions, some of which supported by the ADEME (France's Agency for Environment and Energy Management), this PPE aims to reduce the consumption of gas and electricity, and emissions, by 5% of CO2 by 2020. At mid-term, the objective of 3% has been achieved.
Alteo is one of the very first French companies to obtain ISO 50001 certification for energy management.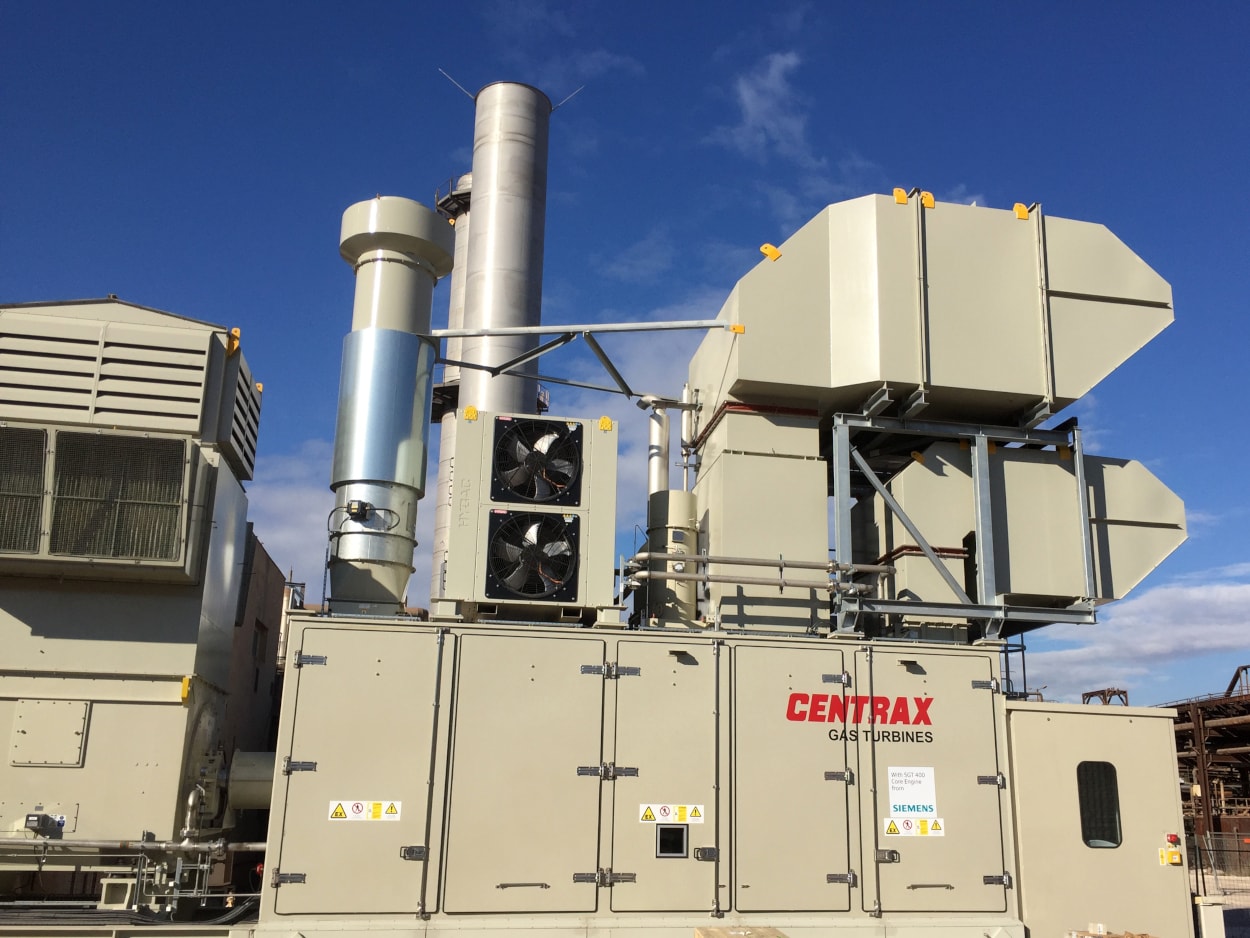 The new cogeneration unit installed on our site provides 10% of the steam used by our industrial process and can inject the electricity produced into the electricity distribution network (the equivalent of the consumption of a town of 20,000 inhabitants), thus releasing transport and production capacity on the regional electrical network. And what is more, increasing the energy performance by 20% compared to separate production. This clean technology, with a power of 12MWe, complies fully within the objectives of COP21 and of the energy transition in France.
Worldwide pioneer in residue management
Thanks to techniques used for the first time in the Gardanne site, the washed and dehydrated bauxite residues are now recyclable. 10 years of experience and a significant R&D programme have confirmed the effectiveness of bauxite residue – also called Bauxaline® – in several booming fields: steel industry, construction materials and decontamination of water and soil. Bauxite residue is particularly effective for treating water and soil polluted with heavy metals or phosphates.
A pioneer in the management of production residues, Alteo is a world leader in the matter and intends to give a second life to these materials. This circular economy approach is supported by the Prefecture of Bouches-du-Rhône and the Aix Marseille Provence Chamber of Commerce and Industry, and industrial pilots are being deployed with various partners.
For more information on Bauxaline®, see our documents:
An open and respectful Group
It is by committing to our region and conducting our international business respectfully and ethically that we wish to build a better future. Therefore, Alteo signed the RESPONSIBLE CARE® global charter for the chemical industries in 2011 and received in 2019 the Mediterranean Responsible Care® Trophy in the Environment category.
Alteo is a socially-responsible company which is developing internationally while respecting human rights and the principles of fair competition. It is also a major player in the economic growth of the Provence region, with 1000 direct employees and a network of more than 400 subcontractors in Provence.
Backed by this dynamism, more than 470 people have been hired since Alteo was created in 2012. With 80% of our teams trained each year and professional recognition programmes, we intend to support our employees throughout their careers.
For example, the "Operational Preparation for Collective Employment" (POEC) circuit, implemented with Pôle emploi (employment agency) in 2017 and reinforced in 2019, has already enabled 29 job seekers to be trained in our professions. We also strive to strengthen professional equality within our Group. Thanks to this work, we have gone from an Index of 69/100 in 2019 to 79/100 in 2020 to reach a score of 94/100 today.
Indicator 1 – Pay gap between men and women: 39/40
Indicator 2 – Difference in individual increases between men and women: 20/20
Indicator 3 – Difference in promotions between men and women: 15/15
Indicator 4 – Percentage of employees increased upon return from maternity leave: 15/15
Indicator 5 – Number of employees of the under-represented sex among the 10 highest paid: 5/10
We have made progress thanks to the implementation of our Equality Agreement in 2021 and the monitoring of indicators 2 and 3 twice a year, allowing us to readjust if necessary.
With an everyday commitment to the town, we have a policy on communication and openness that aims to develop dialogue with local residents and enable the general public, particularly young people, to find out more about our activities. Thus, our plant regularly has open days and takes part in educational events such as the Science Festival.