An ideal alternative
to Zircon
Ceramic products for interior use must fulfil precise specifications in terms of durability, stability, hardness and finish.
These ceramic products may include tiles, tableware and sanitary ceramics.
Tiles are composed of several layers, each having its functionality.
First is the body, which represents the "foundation" of the tile and will provide its mechanical strength.
Then comes the layer of engobe, which will mask the natural colour of the body, followed by the layer of glaze that provides the appearance (matt or glossy), the final colour of the tile and its resistance to abrasion. Lastly, an anti-slip layer may be added according to the final use of the tiles.
Alteo's alumina range may be used in the composition of all the layers making up tiles.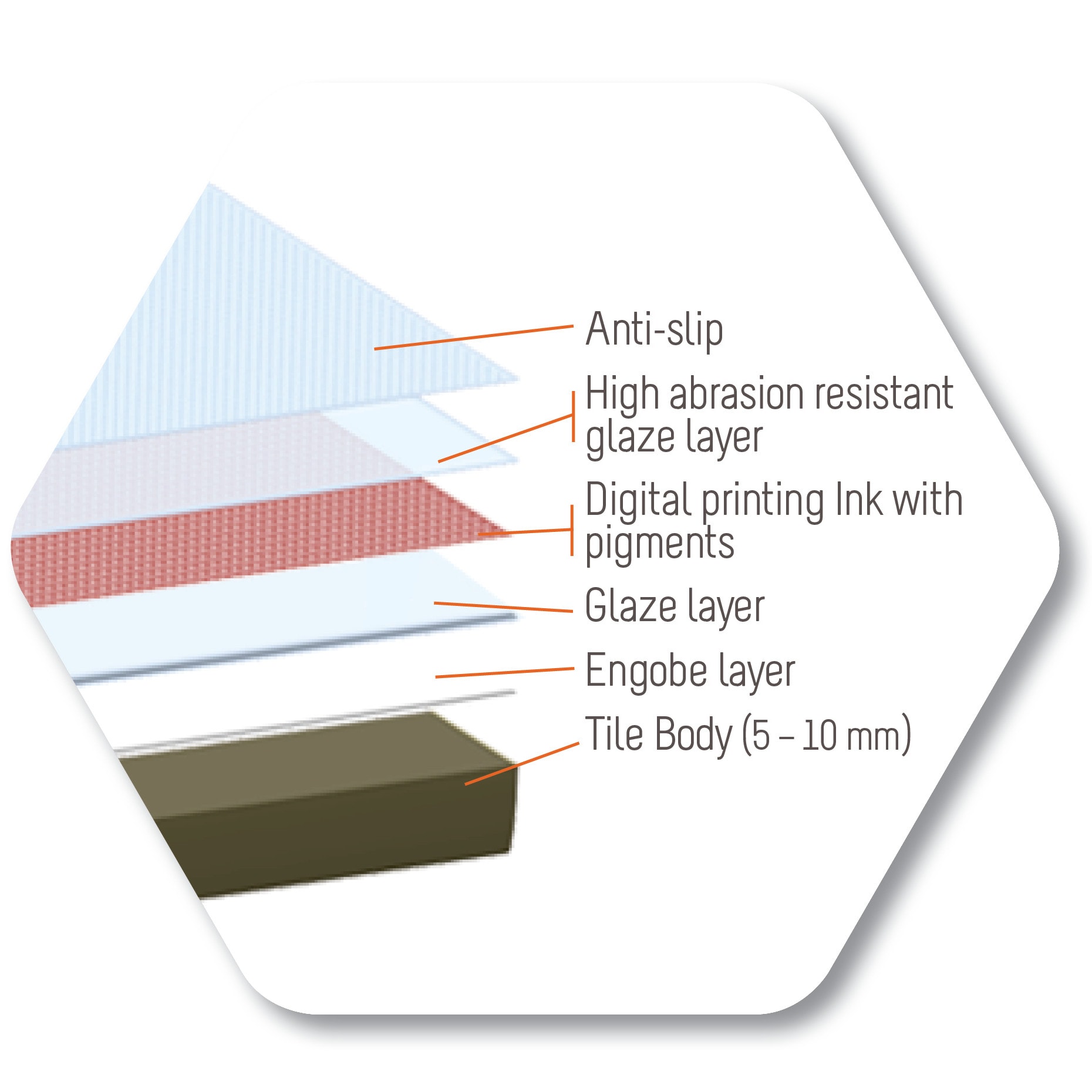 Our range was developed to offer :
high mechanical strength and hardness for engobes, glazes and frits
surface treatment solutions appropriate for a matt, semi-matt or glossy finish
intense opacification (whitening) of bodies, engobes and glazes on premium tiles (an alternative to zircon)
very high resistance to thermal shock providing dimensional stability of the different layers when the tile is fired
intensification of the shades used in coloured pigments
For tableware (subject to intense use, such as in hotels) and sanitary ware, the manufacturers primarily want to be able to offer the strongest and most solid materials possible.
Aluminas developed by Alteo helps manufacturers by providing:
an increase in the resistance to thermal shock
better resistance to abrasion and scratching
an increase in mechanical strength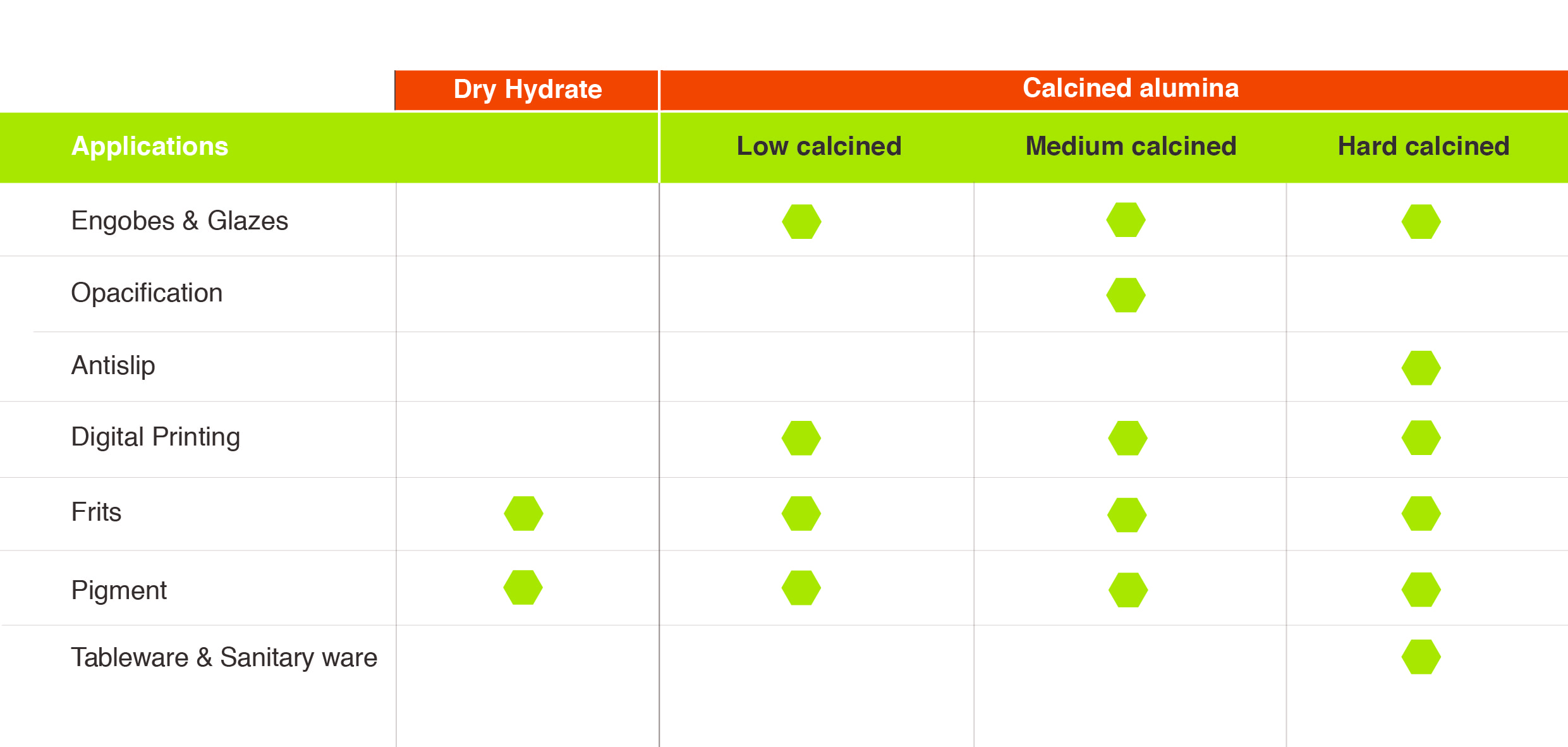 Discover all of our products in the brochure.
Alteo aluminas are also used in technical ceramics: see the brochure "Specialty Aluminas for Technical Ceramics" for more information.
These brochures are available in different languages. Contact our team to know more.